Seasonal Cocktails at Lionfish!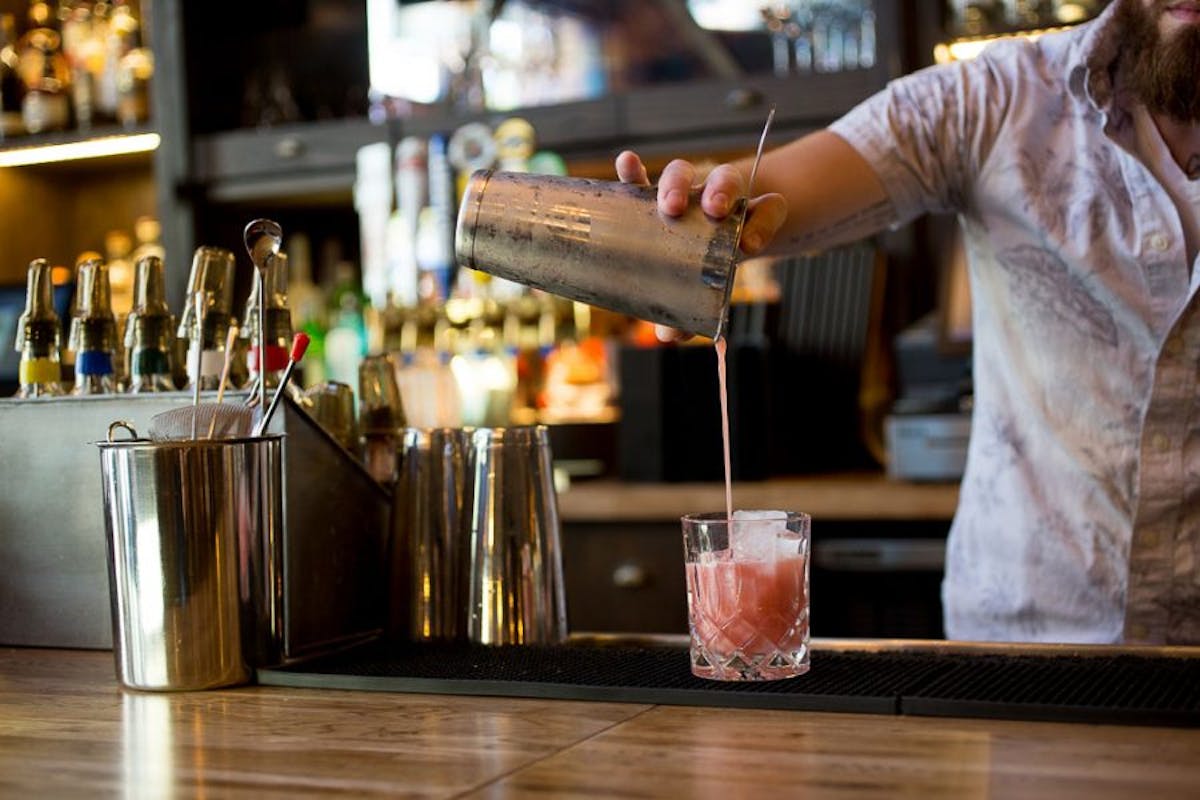 They say that the only constant is change, but that's nothing to be afraid of! After all, a new season can only mean new seasonal..
SEASONAL COCKTAILS AT LIONFISH!
They say that the only constant is change, but that's nothing to be afraid of! After all, a new season can only mean new seasonal cocktails! Not only do we have the best seafood and sushi in San Diego, we also have a craft cocktail program that is absolutely off the hook. Whether you're coming for the food, and staying for a couple drinks with friends, hitting up happy hour after work, or hiring a sitter for a well deserved date night, our mixologists have you covered when it comes to all things cocktail. So let's get into it!
SEASONAL COCKTAILS
Remember, they're seasonal, so if you've exhausted all of your fall options, you don't have to wait too long until our winter options start showing themselves on the menu! All you have to do is be patient.
A Pear In Thyme – Monkey 47 Gin, Pear Puree, Simple, Lemon, Thyme, Chandon
Figs In The Rye – Knob Creek Rye, Rehydrated Port Fig Puree, Lemon, Mint
The Summer Negroni – You & Yours Winter Gin, Cocchi di Torino, Campari
IF YOU'RE LOOKING FOR SOMETHING A LITTLE MORE PERMANENT…
Our craft cocktails will not only take your tastebuds on an adventure, they'll have you feeling pretty good too! If you're afraid of change, then worry not… these cocktails are here to stay! That's not to say we don't try out new things from time to time, but these are our staples, and we're glad to mix one up for you.
DANTE'S PEAK- ACTIVATED CHARCOAL, CASAMIGOS REPOSADO, EL SILENCIO MEZCAL, AGAVE, LIME, PEACH BITTERS
Otc: Over The Counter – Green Tea Infused Toki Japanese Whisky, Makers Mark, Apple Brandy, Ginger, Honey, Lemon
HOT IN JALISCO – HABANERO INFUSED DON JULIO BLANCO, HOUSE MADE POMEGRANATE SYRUP, GRAPEFRUIT, LIME
Rice-Paper-Scissors – Hendrick's Gin, Junmai Ginjo Saké Pimm's Mix, Lemon, Cucumber, Ichimi Togarashi Syrup
The Dirty Maytag… How Dirty Are You? – Titos, Dirty Sue Olive Juice, Shaken Or Stirred
In Clique Fashion – Clique's Jack Single Barrel Reserve, Demerara, House Bitters
COCKTAILS NOT YOUR THING?
We get it. Sometimes you just want a beer. There's nothing quite like a west coast IPA to compliment our Big-Eye Tuna Pizza with truffle mustard, red onions, and micro shiso. And let's not forget about our wide selection of champagnes, white & red wines, Junmai (sake), chardonnay, sauvignon blanc, port & dessert wine, rum, scotch, Japanese whiskey, bourbon & whiskey, cognac, tequila, and mezcal.
We know that sounds like a mouthful, and that's because it is. If there isn't a ready made cocktail on the menu that's just right for you, we have everything under the sun to whip up the libation of your dreams. Heck, maybe there's something out there that you don't even know is you new favorite yet.
ABOUT LIONFISH
Lionfish is as social as the bustling neighborhood that surrounds it. Located in the Pendry San Diego in the city's trendy Gaslamp Quarter sits Lionfish, the dynamic, design-driven hotspot on 5th Avenue that honors the essence of the city's lifestyle. The restaurant offers modern coastal cuisine that features fresh-catch cooking and seasonal ingredients, all prepared with innovative twists. The menu, featuring both sustainable seafood and prime meats, toys with guest's tastebuds with its casual, yet complex offerings. The light, fresh appetizers are perfect for sharing. A private dining area is available for a more intimate experience. A lively, yet elegant environment within the two-level space, Lionfish is not only a culinary destination, but it's also a home for hand-crafted cocktails, all of which are carefully prepared by high-end mixologists in the restaurant's rambunctious bar.