Lionfish: The Best Dinner in Downtown San Diego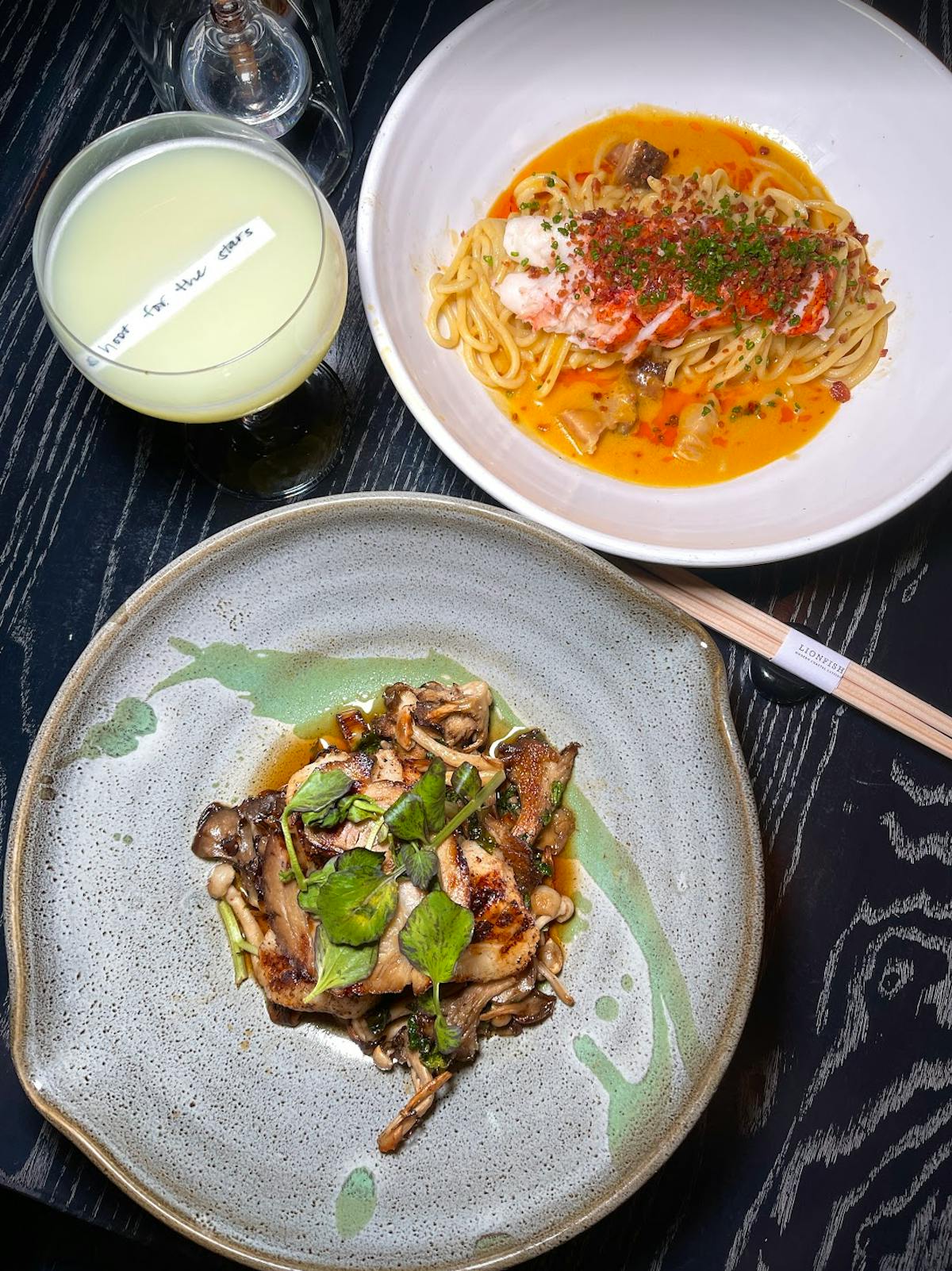 A Culinary Adventure Awaits
Nestled in the heart of downtown San Diego's vibrant Gaslamp District, Lionfish stands as a beacon of culinary excellence. It's not just a restaurant; it's an unforgettable dining experience that has earned its place as the best restaurant in downtown San Diego. Lionfish seamlessly blends modern coastal cuisine, sustainable sourcing practices, and the remarkable culinary craftsmanship of Executive Chef Jojo Ruiz to create a gastronomic adventure unlike any other.
Lionfish welcomes you to embark on a culinary adventure that will tantalize your taste buds and leave you craving for more. Our commitment to sustainable, locally-sourced ingredients ensures that every dish is a masterpiece of flavor and freshness. Whether you're a seafood aficionado, a sushi enthusiast, or simply looking for a remarkable dining experience in downtown San Diego, Lionfish has something extraordinary in store for you.
Executive Chef Jojo Ruiz's Mastery
At the heart of Lionfish's culinary excellence is Executive Chef Jojo Ruiz. With his award-winning expertise and passion for sustainable sourcing, Chef Jojo has not only elevated Lionfish to the top of the dining scene but has also earned the prestigious title of James Beard Certified Smart Catch Leader. His dedication to responsible seafood practices ensures that every dish is not only delicious but environmentally conscious.
Beyond Seafood and Sushi
While Lionfish is renowned for its seafood and sushi creations, our menu offers a diverse array of options to suit every palate. From mouthwatering craft cocktails that perfectly complement your meal to desserts that are almost too beautiful to eat, Lionfish delivers a well-rounded dining experience. Explore a world of flavors right in the heart of downtown San Diego.
Lionfish is not just the best restaurant in the Gaslamp District; it's the jewel of downtown San Diego's dining scene. The restaurant's elegant and modern ambiance, combined with impeccable service, sets the stage for a dining experience that's both sophisticated and welcoming. Whether you're celebrating a special occasion or looking for an extraordinary night out, Lionfish delivers on every front.
Craft Cocktails and Delectable Desserts
No dining experience is complete without the perfect libation and a sweet ending. Lionfish boasts an impressive selection of craft cocktails that are expertly crafted to enhance your meal. From classic favorites to innovative creations, our cocktail menu is a journey through mixology. And when it comes to dessert, our creations are as visually stunning as they are delectable, providing the perfect conclusion to your culinary adventure.
Lionfish is more than just a restaurant; it's a destination for those who appreciate the finest in seafood, sushi, craft cocktails, and desserts. As the best restaurant in downtown San Diego, Lionfish invites you to savor an unparalleled dining experience that combines sustainability, culinary artistry, and the vibrant spirit of the Gaslamp District. Join us for an unforgettable meal, and discover why Lionfish has earned its reputation as the culinary gem of downtown San Diego.