Fall Cocktail Release in Downtown San Diego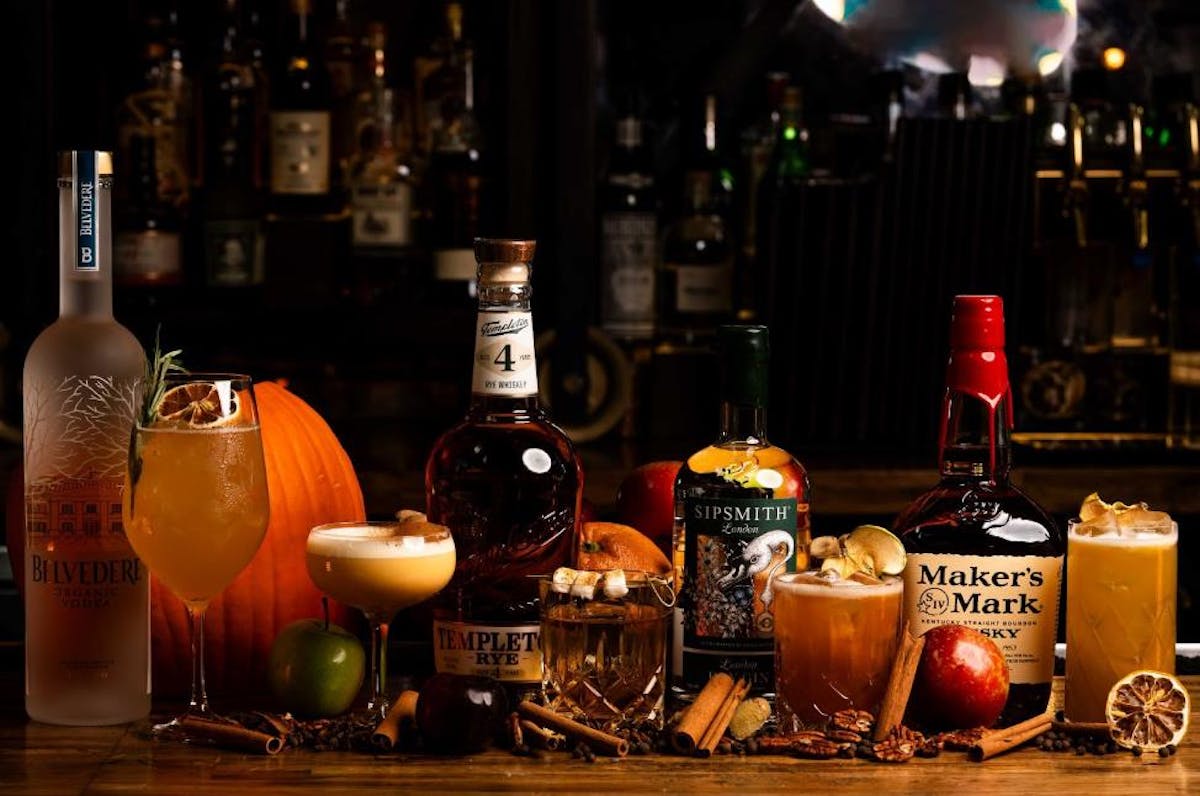 Indulge in the essence of autumn at Lionfish, San Diego's premier seafood and sushi restaurant located in the vibrant Gaslamp district. We are excited to announce the release of our much-anticipated Fall Cocktail Menu on October 19th. As the temperatures drop, our mixologists have crafted a delightful array of libations that perfectly complement our exquisite seafood and sushi offerings.
PSM (Pumpkin Spice Martini): Dive into the cozy flavors of fall with our Pumpkin Spice Martini, a unique blend of Belvedere, Mozart Pumpkin Spiced Liqueur, Housemade Spiced Syrup, and Oat Milk expertly shaken to perfection
Gimme S'more: Treat your taste buds to a sensational experience with our Gimme S'more cocktail, a delightful combination of Templeton Rye, Créme de Cacao, and Chocolate Bitters.
Not Your Grandma's Apple Cider: Reimagine tradition with a modern twist on a classic favorite featuring Maker's Mark, Aperol, Green Apple Puree, Apple Spice Syrup, and Lemon.
Falling For You: Fall head over heels for the Falling For You cocktail, a romantic fusion of flavors that capture the essence of the season highlighting the flavor combination of Sipsmith Gin, Pimms, Apricot Liqueur, Housemade Rosemary Syrup, Lemon, and Chandon.
Apple of My Eye: Finally, savor the Apple of My Eye mocktail, a crisp and refreshing option that's sure to keep you coming back for more with Apple Spice Syrup, Green Apple Puree, and Lemon.
Discover Seasonal Delights at the Best Seafood and Sushi Restaurant in Downtown San Diego
Our Fall Cocktail Menu is designed to tantalize your taste buds and offer a unique pairing with our renowned seafood and sushi dishes. From the vibrant ambiance of our downtown San Diego location to the carefully curated flavors, this event is your opportunity to immerse yourself in the best of San Diego seafood and sushi.
Join Us on October 19th to Experience the Flavors of Fall
Don't miss this exclusive event at Lionfish, where we bring the spirit of autumn to life. Come and enjoy the best seafood and sushi in Gaslamp, San Diego, with a touch of seasonal flair. We can't wait to welcome you to a culinary experience you'll remember for years to come. Make your reservation now!