Honor and Indulge: Lionfish's Memorial Day Special for Veterans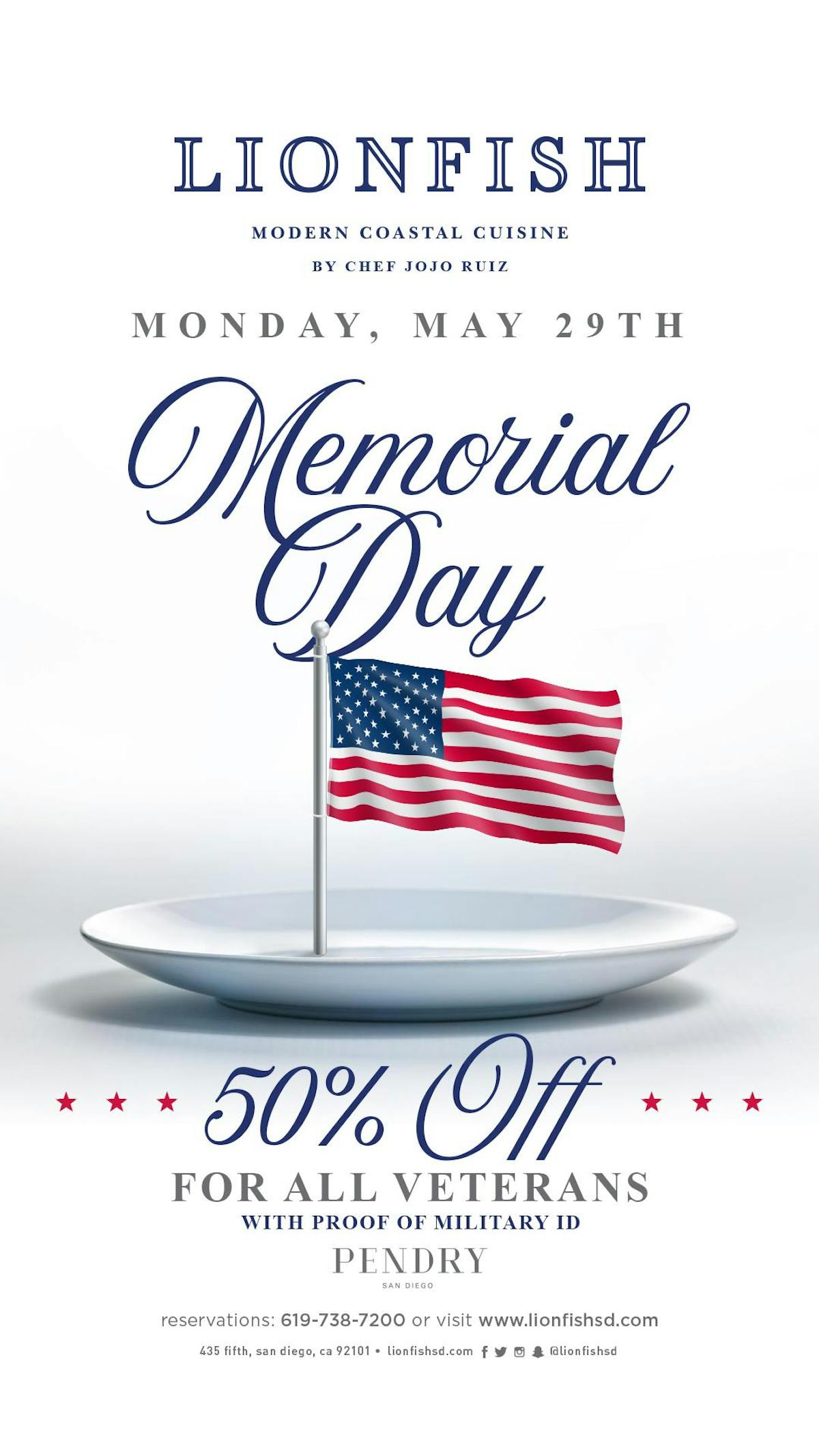 The Best San Diego Seafood and Sushi
Memorial Day is a time to pay tribute to the courageous men and women who have served our nation. At Lionfish, we deeply appreciate the sacrifices made by our veterans and want to express our gratitude by offering them a special 50% discount on Memorial Day. Join us in celebrating this important day while indulging in the finest San Diego seafood and sushi.
Celebrate Memorial Day with the Best San Diego Seafood and Sushi
Lionfish is renowned for being the ultimate destination for San Diego seafood and sushi. Our commitment to sourcing the freshest ingredients and creating innovative dishes has earned us a reputation for excellence. From succulent seafood to expertly crafted sushi rolls, our menu is a culinary delight that will satisfy even the most discerning palates.
Memorial Day Special: Honoring Veterans
This Memorial Day, we invite veterans to join us at Lionfish and enjoy a special 50% discount as a token of our appreciation for their service. It's our way of saying thank you and honoring their commitment to our country. Indulge in our delectable seafood creations, savor our handcrafted sushi rolls, and experience the finest flavors that San Diego has to offer.
Make a Reservation
To ensure you have a memorable Memorial Day experience at Lionfish, we recommend making a reservation in advance. By securing your spot ahead of time, you can avoid any potential wait times and guarantee a seamless dining experience. Reservations can be made easily through our website, ensuring a hassle-free celebration.
Join Us at Lionfish for a Memorable Memorial Day Experience
Lionfish opens daily at 4:00pm, and we invite you to join us this Memorial Day. Discover the exquisite flavors of San Diego seafood and sushi while honoring our veterans with our exclusive discount. Our dedicated team of chefs and staff is committed to providing you with an unforgettable dining experience.