Group Dining at Lionfish Coastal Cuisine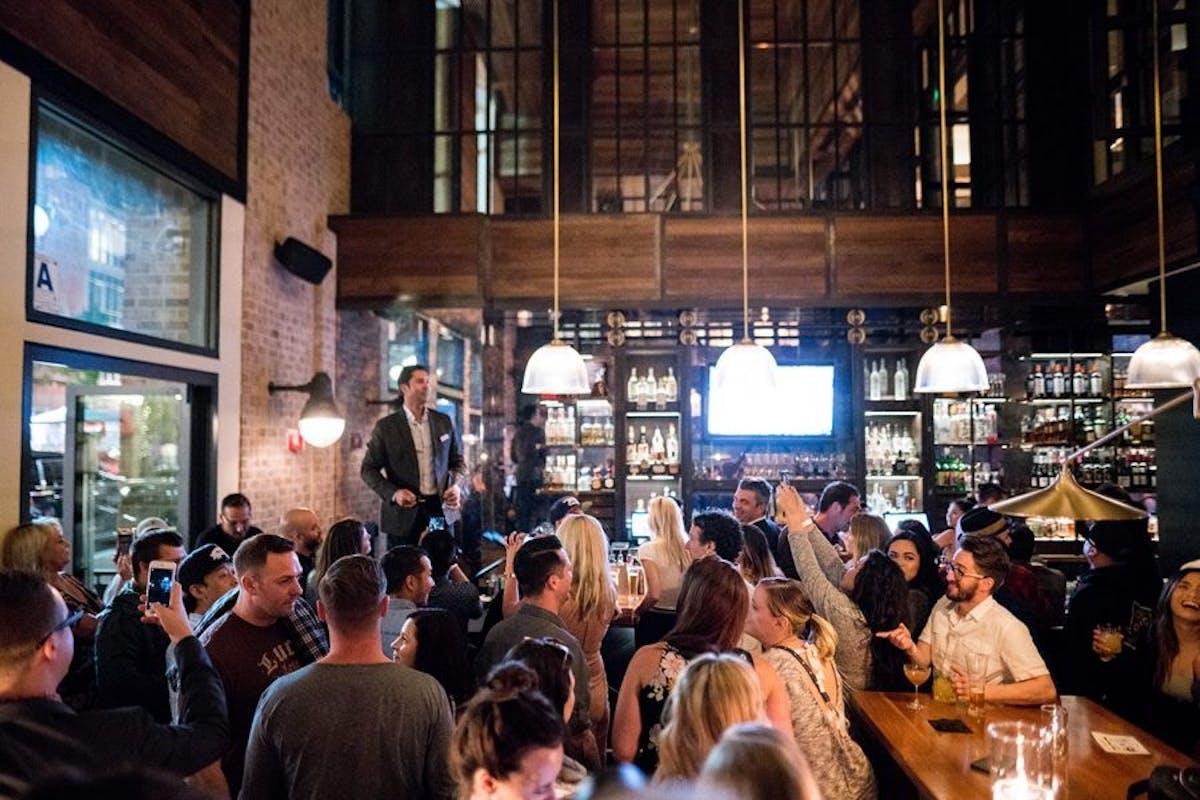 Did you know that Lionfish is the San Diego Seafood Restaurant for group dining, buyouts, and private dining room parties of 10+? Are you..
GROUP DINING AT LIONFISH COASTAL CUISINE
Did you know that Lionfish is the San Diego Seafood Restaurant for group dining, buyouts, and private dining room parties of 10+? Are you in need of a stylish group dining setting where all you have to do is show up, and let us take care of the rest? Let's go through the list of possible scenarios: graduations, promotions, weddings, anniversaries, or even corporate events! And the best part? It's really easy to set this up.
What do I need to know?
You can always make an inquiry on our site, and all you need to do is leave us with your name, email, phone number, address, date, type of event, and a brief description of what you need from us and our venue. After this initial process, someone from our team will reach out to you and we can start making arrangements!
The best part about our private events is that we even have group dining menus available.
Some notable features of our group dining experience
Our group dining experience boasts the following:
Full-Service Bar
State-of-the-art Sound System
Private Entrance off 5th ave
Patio area: 16 Seated
Bar area: 26 Seated
Main dining area: 116 Seated
Private dining area: Up to 50 Seats.
Special note: Large Party Menus required for groups of 10 or more. All Parties 25 and larger will be served Family Style
Whether you're looking for a shared table experience, or a full reception menu we have tasting menus at various price points that have something for everybody. And there's lots to look forward to.
And let's not forget about the specialty cocktail program
Our craft cocktails will not only take your tastebuds on an adventure, they'll have you feeling pretty good too! If you're not big on cocktails, don't worry! Our full menu includes a wide variety of beers, wines, and spirits, so we can mix up whatever suits your taste.
DANTE'S PEAK- ACTIVATED CHARCOAL, CASAMIGOS REPOSADO, EL SILENCIO MEZCAL, AGAVE, LIME, PEACH BITTERS
HOT IN JALISCO – HABANERO INFUSED DON JULIO BLANCO, HOUSE MADE POMEGRANATE SYRUP, GRAPEFRUIT, LIME
Rice-Paper-Scissors – Hendrick's Gin, Junmai Ginjo Saké Pimm's Mix, Lemon, Cucumber, Ichimi Togarashi Syrup
The Dirty Maytag… How Dirty Are You? – Titos, Dirty Sue Olive Juice, Shaken Or Stirred
In Clique Fashion – Clique's Jack Single Barrel Reserve, Demerara, House Bitters
Seasonal Cocktails
If all of the above aren't doing it for you, then take a look into our seasonal cocktails. And remember! They're seasonal, so if you've exhausted all of your fall options, you don't have to wait too long until our autumn options start showing themselves on the menu! All you have to do is be patient.
A Pear In Thyme – Monkey 47 Gin, Pear Puree, Simple, Lemon, Thyme, Chandon
Figs In The Rye – Knob Creek Rye, Rehydrated Port Fig Puree, Lemon, Mint
The Summer Negroni – You & Yours Winter Gin, Cocchi di Torino, Campari
So what do you have to lose?
Aside from the hassle of planning or cooking for an event yourself, it's a no-brainer that you should consider booking your next private event at Lionfish. Reach out to our team with a head count and the nature of your event, and we'll do the rest.
We'll see you soon!
Don't forget to reserve your table for New Year's Even if you are still looking for a way to ring in the New Year 2023!
The holidays are winding down, and it's time to revel in the joy that is New Year's Eve. Every year has its ups and downs, and New Year's Eve is always the perfect time to reflect in good company, make resolutions, and most importantly have a meal to remember for years to come. We're ringing in the new year San Diego Style with a Prix Fixe menu featuring, surf, turf, land, and dessert! What's there not to love about that?! Whether you're in for some classic San Diego Seafood, or looking for the best glazed pork chop on the West Coast, we've got you covered to make sure your evening is as magical as you deserve it to be.
ABOUT LIONFISH
Lionfish is as social as the bustling neighborhood that surrounds it. Located in the Pendry San Diego in the city's trendy Gaslamp Quarter sits Lionfish, the dynamic, design-driven hotspot on 5th Avenue that honors the essence of the city's lifestyle. The restaurant offers modern coastal cuisine that features fresh-catch cooking and seasonal ingredients, all prepared with innovative twists. The menu, featuring both sustainable seafood and prime meats, toys with guest's tastebuds with its casual, yet complex offerings. The light, fresh appetizers are perfect for sharing. A private dining area is available for a more intimate experience. A lively, yet elegant environment within the two-level space, Lionfish is not only a culinary destination, but it's also a home for hand-crafted cocktails, all of which are carefully prepared by high-end mixologists in the restaurant's rambunctious bar.