Experience Lionfish's Amazing Happy Hour in Downtown San Diego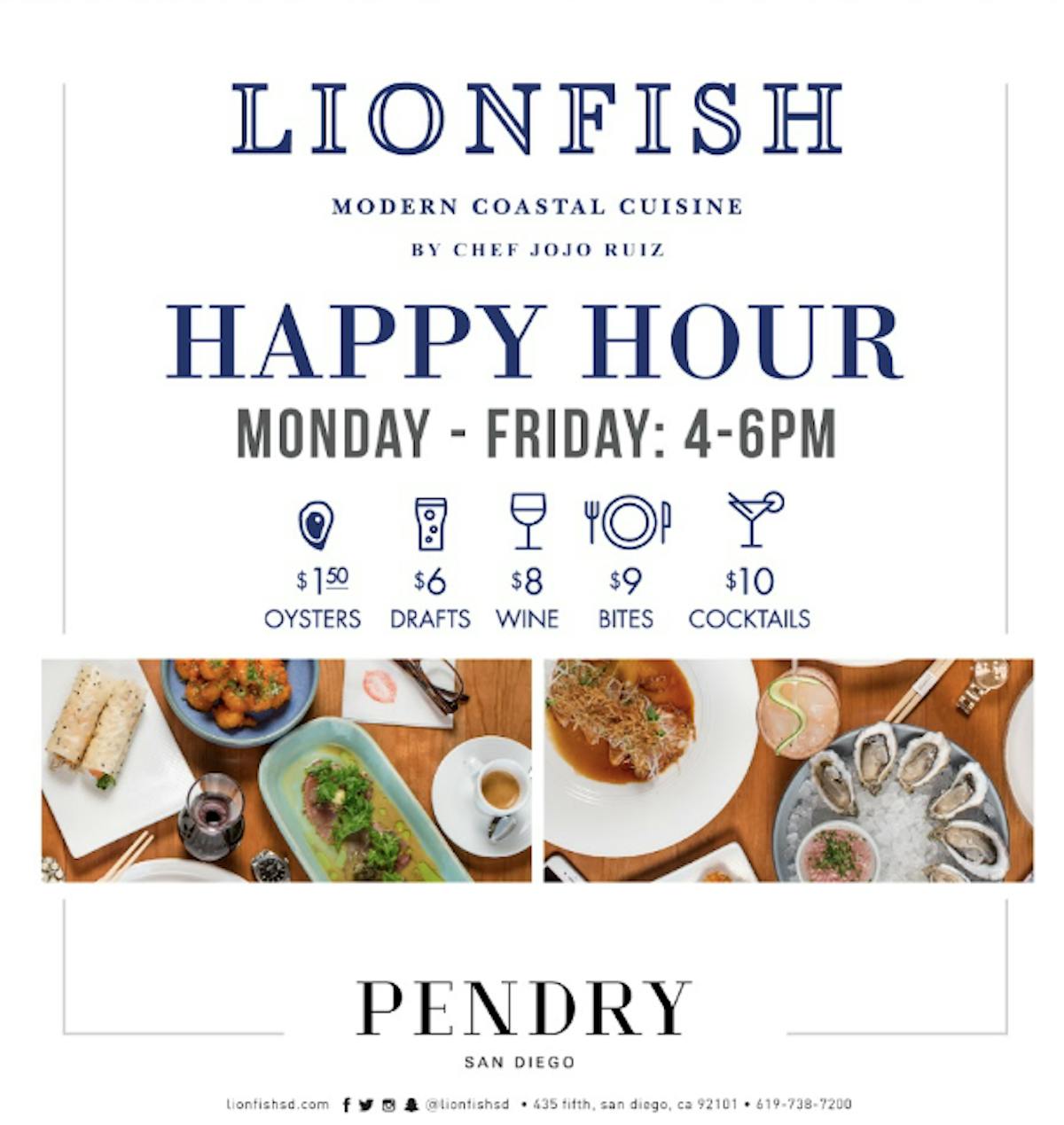 We are thrilled to share our pride and joy with you - Lionfish's extraordinary Happy Hour that promises unbeatable deals and delightful experiences. With a stunning array of $1.50 oysters, $6 draft beers, $8 wine, $9 bites, and $10 cocktails, we invite you to immerse yourself in happiness and savor the best seafood in San Diego during our Happy Hour.
Discover the Happy Hour That's Off the Hook
At Lionfish, we take pride in offering an exceptional Happy Hour that caters to all seafood enthusiasts and connoisseurs alike. Our Happy Hour runs every week, Monday through Friday, from 4:00pm to 6:00pm, providing the perfect opportunity to unwind and indulge in the finest culinary delights at unbeatable prices. Whether you're looking to enjoy a post-work treat, an early evening social gathering, or a delightful dining experience, Lionfish's Happy Hour has something for everyone.
A Seafood Lover's Dream: $1.50 Oysters
At Lionfish's Happy Hour, we celebrate the ocean's bounty with an irresistible offering - $1.50 oysters. Delight in the briny and succulent flavors of fresh oysters, meticulously shucked and served to perfection. It's the perfect way to embrace the sea's treasures and elevate your dining experience.
Cheers to Happiness: Unbeatable Drink Deals
Our Happy Hour isn't just about the incredible food; it also features an array of unbeatable drink deals that will leave your taste buds dancing with delight. Quench your thirst with refreshing $6 draft beers, indulge in a glass of $8 wine to complement your seafood choices, or sip on carefully crafted cocktails for only $10. At Lionfish, we ensure that your evening is filled with joy and happiness.
Treat Your Palate: Delectable $9 Bites
In addition to oysters and drinks, our Happy Hour menu also features a delectable selection of $9 bites. Each bite is carefully curated to showcase the flavors and essence of Lionfish's culinary artistry. From tantalizing appetizers to mouthwatering small plates, our $9 bites promise a burst of flavor that will leave you craving more.
Choose Your Ambiance: Bar, Dining Room, or Outdoor Patio
At Lionfish, we understand that ambiance plays a crucial role in your dining experience. That's why we offer the flexibility to enjoy our awesome Happy Hour in your preferred setting. Whether you choose the lively atmosphere of the bar, the intimate charm of the dining room, or the serenity of the outdoor patio, Lionfish ensures that your evening is tailored to perfection.
At Lionfish, we invite you to dive into happiness with our awesome Happy Hour in downtown San Diego. Join us Monday through Friday from 4:00pm to 6:00pm and experience unbeatable deals on oysters, draft beers, wine, bites, and cocktails. Delight in the best seafood in San Diego and elevate your evenings with the exceptional offerings at Lionfish. Whether you're a seafood lover, a connoisseur of fine drinks, or simply seeking a vibrant atmosphere to unwind, our Happy Hour is designed to exceed your expectations. Embrace happiness and indulge in the culinary wonders that await you at Lionfish. See you at Happy Hour!