Chefsgiving 2023 with Lionfish's Executive Chef Jojo Ruiz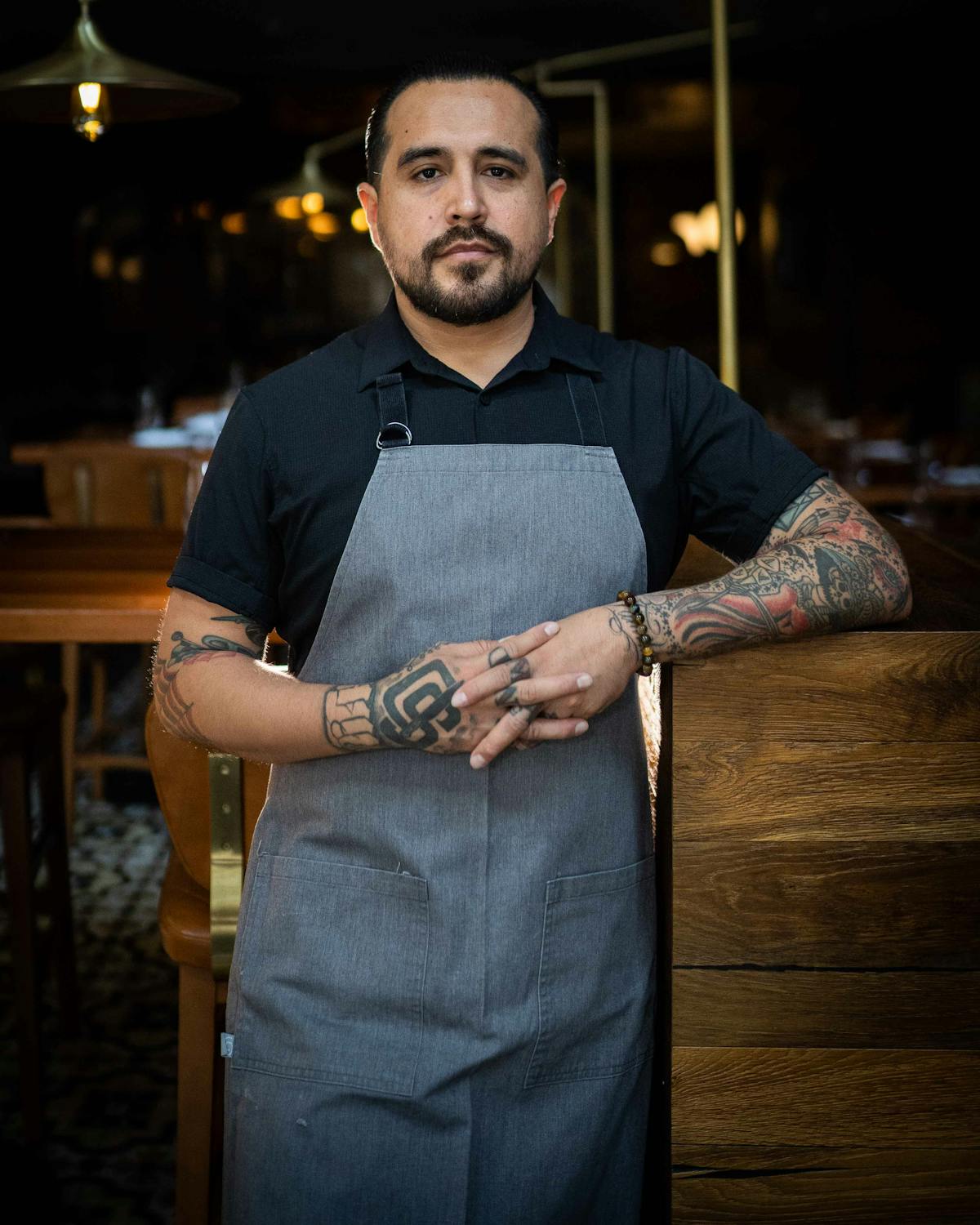 Celebrating Chefsgiving with Lionfish's Jojo Ruiz
Lionfish, the epitome of San Diego's best seafood and sushi, is thrilled to announce its participation in Chefsgiving—a culinary extravaganza featuring some of the city's most renowned chefs. Hosted at Provisional Kitchen on November 9th, this special evening promises a unique blend of traditional and innovative Thanksgiving-inspired dishes, all prepared for a great cause. Join Lionfish's Executive Chef Jojo Ruiz and other top chefs for an unforgettable experience.
Chefsgiving is more than just a culinary event; it's an opportunity for San Diego's culinary community to come together and make a difference. Lionfish's Executive Chef Jojo Ruiz is proud to be part of this initiative, joining forces with Executive Sous Chef Brandon Sloan (Provisional), Executive Chef Chris Gentile (Rancho Valencia), Chef Davin Waite (Wrench and Rodent/The Plot), Chef Matthew Lyons (Tribute Pizza), Executive Chef Carlos Anthony (Herb and Wood), Executive Chef Roberto Alcocer (Valle), Pastry Chef Evan Kenmore (Provisional), and Pastry Chef Aly Lyng (Georges at The Cove/Sandpiper).
Chefsgiving will feature a family-style Thanksgiving-inspired meal, offering a delightful mix of traditional and contemporary flavors. Each course is expertly paired with wines from Prisoner "Unshackled." Lionfish's Executive Chef Jojo Ruiz will contribute his culinary expertise with the first course: Kampachi Crudo - Lime, Cilantro, Mint, Dukkah, Dried Cranberry, Schug, Sweet Potato Crisp.
Event Details
Date: Thursday, November 9th

Time: 6:00 pm

Venue: Provisional Kitchen (next door to Lionfish)
As part of the Chefsgiving experience, a portion of each ticket purchase—priced at $175 per person—will be donated to the San Diego Food Bank. Lionfish is proud to contribute to this meaningful cause, helping to make a positive impact on our community.
NBC 7's Audra Stafford and Joe Little will serve as emcees for the event, adding a touch of charm and charisma to the evening's festivities.
Best Seafood and Sushi in Gaslamp
Lionfish, located in the vibrant Gaslamp Quarter, is not just a restaurant—it's a culinary destination. Renowned for offering the best seafood and sushi in San Diego, Lionfish continues to push culinary boundaries under the guidance of Executive Chef Jojo Ruiz.
When it comes to seafood in the Gaslamp Quarter, Lionfish is unmatched. Our commitment to sourcing the finest ingredients ensures that each dish is a masterpiece, showcasing the flavors of the ocean in every bite.
Make Your Reservation
To secure your spot at Chefsgiving, make a reservation here. Limited seats are available, so don't miss your chance to be part of this culinary celebration with Lionfish's Executive Chef Jojo Ruiz. Chefsgiving is a unique opportunity to indulge in exceptional cuisine while supporting a meaningful cause. Join Lionfish's Executive Chef Jojo Ruiz and San Diego's culinary luminaries for an evening of gastronomic delights, all while making a positive impact on the community.
Lionfish invites you to join us for Chefsgiving—an evening filled with culinary excellence, community spirit, and a commitment to making a difference. Reserve your seat today and savor the best seafood and sushi in downtown San Diego while supporting the San Diego Food Bank.